LIFE CHANGING | ENGAGING | RELEVANT
Triple Award winning Speaker over 500 presentations
Vistage International is a peer mentoring membership organization for CEOs, business owners and executives of small- to mid-size businesses. Founded in 1957 as The Executive Committee, Vistage has more than 22,000 members in 20 countries.
The Executive Committee, (TEC) is one of the most significant CEO professional development organizations in the world. ... Vistage is the U.S. partner of TEC. Vistage is connected to TEC with shared values and mission.
Smarter Next Year
( Triple Award Winning Presentation )
"The Revolutionary Science
for a Smarter, Happier You"
8 Scientific Secrets to a Younger, Sharper Mind
Smarter Next Year Seminar
Available in 1,2,3 hour engaging formats |17 - 20 minute TED like talks or power lunches
CONTENT :
Your brain ― and every brain ― is constantly evolving and changing. In fact, there are multiple scientifically proven paths to increasing your memory and IQ ― at any age ― through simple life changes.
Do you ever struggle to recall something you had just been thinking about moments ago? Or have an idea that was fresh in your mind become clouded before you can take action? Eliminate such issues for good using a simple 8-step program!
No matter your age or cognitive abilities, by applying these scientifically proven tips, you can take steps to become smarter, sharper, and healthier ― NOW!
Contrary to accepted belief, YOU CAN INCREASE YOUR INTELLIGENCE AT ANY AGE! Smarter Next Year presents the latest scientific evidence for improving your mind and staying healthy at all stages of life.
David will change the way you think about your brain.
The bottom line?
"GENES DON'T CONTROL YOUR INTELLIGENCE. YOU DO!" David Bardsley
This insightful presentation will give you a foundation of change for improving your health and mind. David provides simple but eye-opening steps to lead you to a healthier & happier life.
VALUE TO ATTENDEES:
Attendees will leave understanding which components of intelligence they have control over and the latest, evidence based, best practices to increase cognitive function and memory at any age. They will leave with a 8 step action plan which they can immediately implement to improve cognitive ability and memory and the tools to measure this increase on an ongoing basis.
About David ( 71 )
Triple award winning Vistage International speaker and retired Oral & Maxillo Facial surgeon David Bardsley has been a full-time professional speaker, helping individuals increase their cognitive ability and perform at their highest intellectual level. His primary audiences have been groups of CEO's and often their partners , who belong to several organizations including Vistage International and TEC in Canada.
8 PILLARS of Brain Health
One hour read, Grade 6 literacy level
Available in 1, 2 & 3 hour formats
This presentation will break down the various components of stress. According to David, without acute stress humans would never have survived and evolved as the planet's dominant species. Chronic stress, however, is for the most part a 20th century condition that is ultimately responsible for many modern-day health problems.
Value to Attendees:
Attendees will leave with a clear understanding of exactly how stress robs us of our mental, physical and emotional health. They will learn the physiology of stress, how to recognize the symptoms and what self-directed laboratory tests are beneficial. They will leave with a five step action plan which they can implement immediately to reduce the toxic effects so they can, Stress Less - Live More.
David's Schedule 2019
January 10 Los Angeles, CA
February 8 San Francisco, CA
February 26 Milwaukee, WI
February 27 Milwaukee, WI
March 2-11 Whistler & Vancouver, BC
March 15-26 Naples, FL
April 13 Naples, FL
April 17 Bonita Springs, FL
May 1-15 Fredericton, NB
May 28- June 7 Halifax, NS
June 13 Indianapolis, IN
June 14 Indianapolis, IN
June 19 Los Angeles, CA
June 20 Los Angeles, CA
July 17 Pasadena, CA
July 18 Phoenix, AZ
July 19 Phoenix, AZ
Sept 18 Denver, CO
Sept 19 Pittsburgh, PA
Sept 20 Pittsburgh, PA
Sept 23 Tulsa, OK
Sept 24 Oklahoma City, OK
Sept 26 Indianapolis, IN
Sept 27 Denver, CO
September 29 Toronto GLOBAL TV morning show
October 8 , 9 Atlanta,GE
October 10 Washington , DC
October 11 Florida spousal retreat
October 16 Providence, MA
October 17 Westport , MA
October 25 Charlston, SC
November 7 Calgary, AB
November 11 Houston, TX
November 12 Houston, TX
November 13 Houston, TX
Nov 14 Winnipeg, MAN
November 15 Calgary, AB
November 21 Los Angeles, CA
December 4 Bismark, MD
2020
January 7-9 Dallas, TX
January 22-23 Toronto
January 28- Feb 28 Los Angeles
May 19 New Jersey
June 3-4 Cincinnati, Ohio
June 11 Rochester , NY
October 5-14 Chicago, IL
November 11-12 NJ
December 8 San Diego, CA
December 10 Rochester , NY
December 16-17 Miami, FL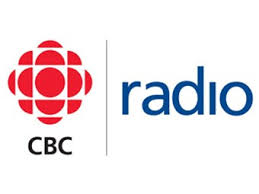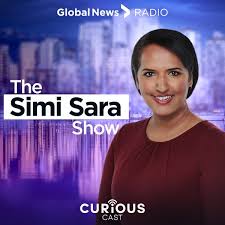 SPEAKER IMAGES FOR PRESENTATIONS